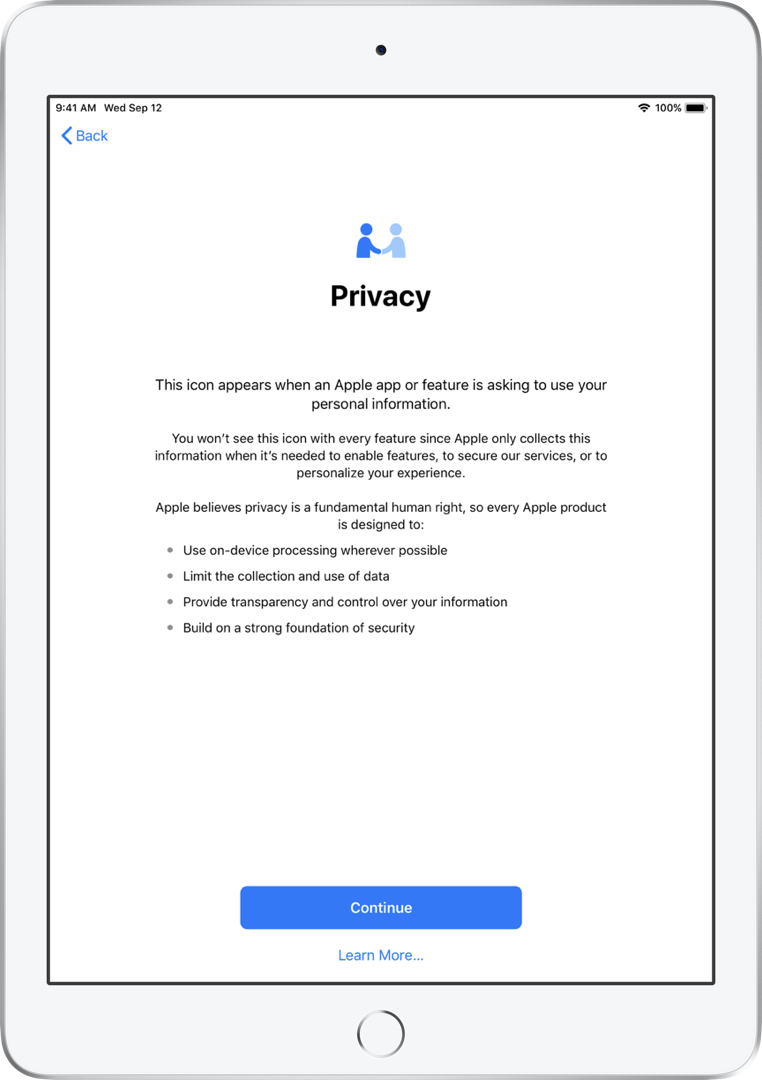 Apple products are designed with an integrated approach to privacy and security.
Apple builds privacy and security into all their products from the ground up, including apps and services for education. When schools set up accounts, devices and content for their students in Apple School Manager, they can be sure that Apple will never sell student information and will never share it with third parties to use for marketing or advertising. They never build profiles of students based on their online behaviour and they don't collect or use student information other than to provide relevant educational services.
Download the Apple in Education Data and Privacy Overview for Schools.